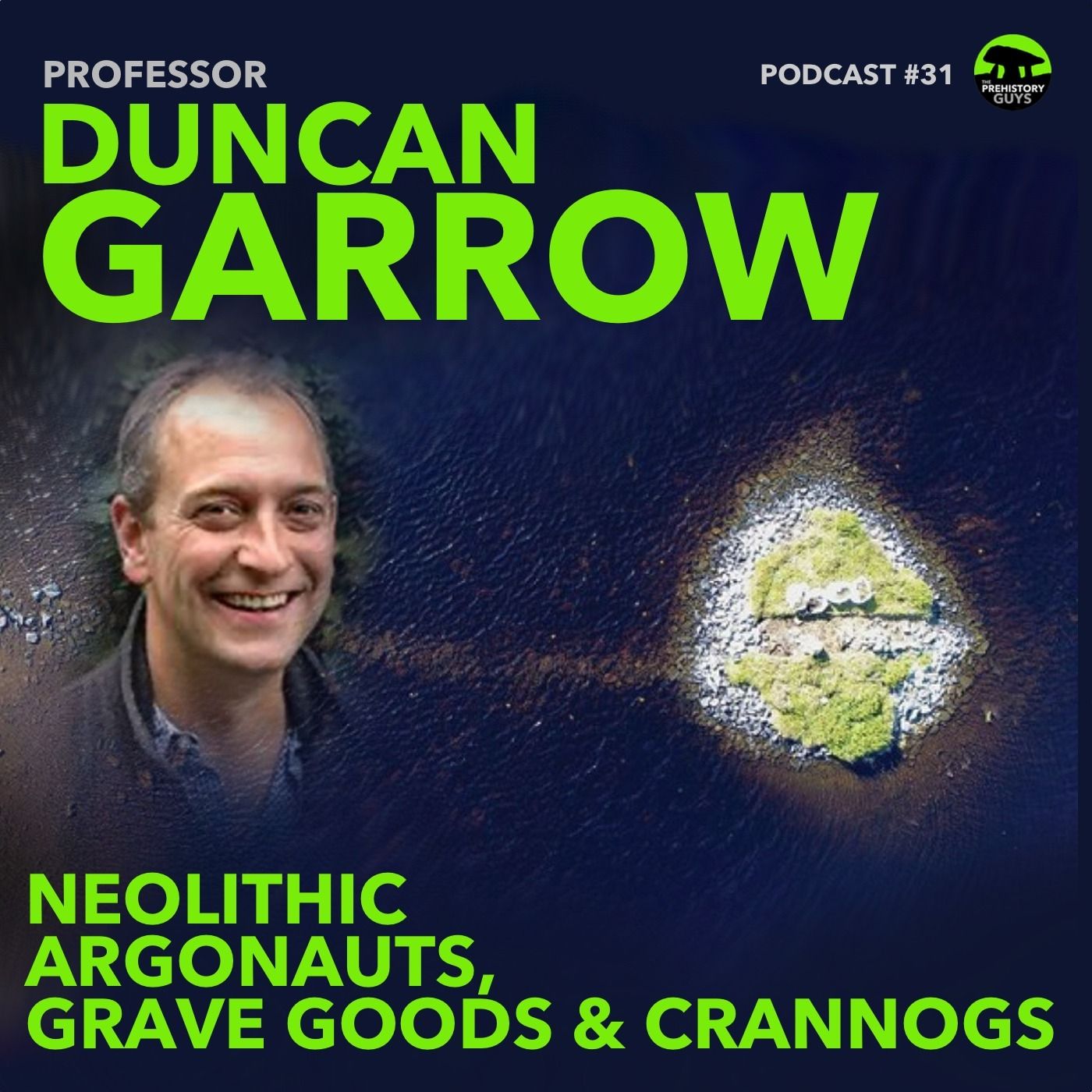 We do try to bring you wide ranging areas of study and this month we're delighted to be joined by Professor Duncan Garrow of Reading University
We met Duncan at the Landscapes of the Dead conference back in November 2019 and knew we had to get him on the show. Apart from being a great speaker, he is another frontline archaeologist who makes you reconsider all sorts of things you thought you knew.
Duncan Garrow teaches later European prehistory (with a particular focus on Britain) and archaeological theory. His research interests include the Mesolithic-Neolithic transition; long-term histories of deposition; burial practices; the interpretive potential of radiocarbon dating; the integration of developer-funded and university-based archaeology; archaeological theory; and interdisciplinary approaches to material culture.
In this interview, we grill him about Neolithic 'argonauts' and migrations across the Channel and the western seaways, Rupert's favourite: crannogs - and the amazing UK Grave Goods project he is involved with in assocation with the British Museum.
Help support us and join our Patreon community

---
See acast.com/privacy for privacy and opt-out information.